Cannabidiol is everywhere – from your friend's medicine cabinet to your chiropractor's waiting room. CBD has created a billion-dollar industry, but what is CBD Oil good for? Unlike supplements and medications, CBD isn't regulated by the FDA, which means that it's often difficult to find reliable information about an ideal dosage and that we cannot provide exact serving recommendations.
Furthermore, CBD affects everyone differently, and external factors like diet, weight, metabolism and age can play a role in how your body responds to the compound. The CBD dosage chart below can give you a good starting point, but if you don't feel the desired benefits after starting with a small serving size, you may need to increase your intake.

What Is CBD Oil Good For?
We've discussed the variety of discomforts that CBD may help – but what is CBD Oil good for? Does the way you take CBD affect how your body metabolizes it? Hemp Bombs offers a wide variety of products – from tinctures to capsules to topical creams, so you can choose which CBD solution best matches your need. For instance, if you need a long-lasting product, we suggest CBD Capsules, which are an ideal option for those with more stubborn problems. Regardless of which method you choose, CBD is good for a range of issues – and can also help you lead a healthier life. Thankfully, Hemp Bombs has conducted extensive research to help you answer the question, "How much CBD Oil should I take?"
Why Is It Difficult to Determine How Much CBD Oil Should I Take?
Unlike other supplements, the FDA has no recommended daily intake for CBD, and CBD Oil does not have a standardized serving size. Determining how much CBD Oil to take can be tricky because the compound is highly individualized. If you get recommendations from friends or family, you may end up taking too little or too much CBD, which is why Hemp Bombs has created a standardized CBD dosing chart based on weight and the severity of your discomfort.
Can I Overdose on CBD?
CBD is not associated with overdose. If you're worried about taking too much CBD, you should know that  there are no side effects associated with this natural compound. You may feel unpleasant if you don't take the right amount for you, which is why we advocate finding a reliable CBD dosage chart and using it as a guideline. When you're asking yourself, "How much CBD Oil should I take?", remember that you won't be in danger. If you took thousands of milligrams of CBD in one sitting, you may experience dry mouth, lightheadedness and more – but research has not shown any potential for life-altering or life-threatening consequences.
Why should I take CBD?
There are many different reasons a person may choose to take CBD. Some Hemp Bombs customers are looking for holistic alternatives, while many others are simply seeking a daily wellness boost. Some of the reasons that people take CBD include:
Reducing anxiety and stress
Boosting post-workout recovery
Promoting relaxation
Improving overall health and well-being
Getting a good night's rest
The results so far are promising, but people still wonder whether CBD dosage charts are trustworthy. It makes sense – without standardized dosing guidelines from a regulatory agency, it's normal to be skeptical. At Hemp Bombs, we've created our dosing chart based on research and customer testimonials. We recommend starting with 15 to 30 milligrams of CBD daily and adjusting that serving as needed.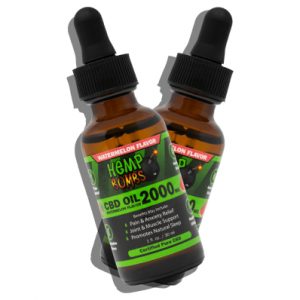 Why Does Our CBD Dosage Chart Matter?
While CBD isn't known to be dangerous in high quantities, our CBD Dosage Chart helps answer the ever-important question "how much CBD Oil you should take?" If your ideal dosage is 25mg a day, for example, taking 10mg may feel ineffective – and taking 50mg may make you feel sleepy. You'll find your ideal serving size through trial and error, but our chart is a great place to start.
One common recommendation for CBD dosing suggests 1-6 milligrams of CBD for every 10 pounds of body weight. It's also necessary to consider the severity of discomfort. For example, if someone weighs 150 pounds and has mild stress, the dosage could be as high as 18 mg. In contrast, someone at the same weight with severe discomfort may take double that amount to experience relief.
How To Measure CBD Dosages
Once you know how much CBD Oil to take, you need to know how to measure your serving. It all depends on the product you prefer. Each bottle of Hemp Bombs CBD Oil comes with a dropper that can hold one milliliter of liquid, which makes the math easy.
If you want an even simpler process, CBD Capsules and CBD Gummies are pre-filled with 15 milligrams of CBD each, so it's easy to take an exact amount. Both the capsules and gummies are easy to take on the go. If you have an existing medical condition and have questions, you should always consult a physician before adding new products to your routine. Although some providers may not have CBD experience, many doctors should have an idea of how your body will react and can help provide a dosage for your situation.
Advantages of CBD Oil
There are many advantages to taking CBD Oil especially when you purchase from a reliable brand like Hemp Bombs. We only use premium CBD, and we offer a variety of products designed to meet any need. Whether you choose CBD Gummies or CBD Oil, you can rest assured that you're getting the best CBD available. If you want a great way to feel better, Hemp Bombs may have the solution.
How To Use CBD Tincture  
Now that you know how much CBD Oil to take and what CBD Oil is good for, let's look at how to use CBD Tincture. Whether you're on-the-go or relaxing at home, CBD Tincture offers convenience and versatility.
CBD Tincture is made up of Hemp Oil, premium Hemp Extract, MCT Oil and Grape Seed Oil. CBD can be extracted from both Hemp and Marijuana plants, but Hemp Bombs only uses superior-grade Industrial Hemp – so you can be assured that you're getting a premium product.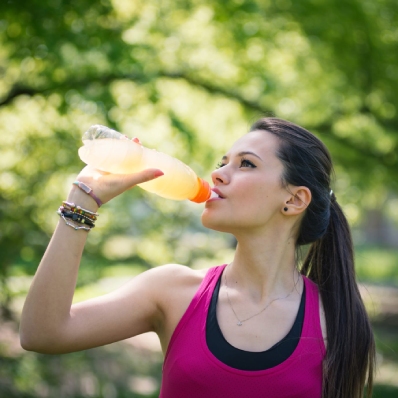 How Does CBD Tincture Taste?
While CBD is known for its earthy taste, our CBD Tincture comes in two pleasant flavors: watermelon and peppermint, as well as an unflavored option. It's taken sublingually, which allows you to absorb it into your bloodstream faster. Once CBD enters your bloodstream, your body gets to work – and it's all thanks to Endocannabinoid System, or ECS.
The ECS is a system of cell receptors located throughout the body that affect your state of mind, memory, appetite and much more. The ECS responds to cannabis derivatives once they enter your body, which is why CBD may benefit you in a range of ways. While taking CBD Oil sublingually is one of the most popular way to ingest the compound, you do have other options.
Wondering how to use CBD Tincture in creative ways? One popular method is to blend the tincture into your favorite foods or beverages. For instance, you can blend the product with nut-based milk, fresh greens or frozen berries to create a nutritious CBD-infused smoothie. You can also stir CBD Tincture into your cup of coffee or morning oatmeal. Although some research suggests that cooking with CBD Tincture lowers the compound's potency, it won't hurt if you toss some of your tinctures into your soups and sauces or over your salad. Eventually, the tincture will be metabolized and absorbed into your bloodstream.
For best results, take CBD Oil one to two times daily. We always recommend trying CBD Tincture at home before bed, as some people feel sleepy after taking the compound. As noted on our CBD Dosage Chart, your ideal serving may vary, but you don't have to worry about overdosing. If you feel overly tired after taking CBD, you may just need to adjust your dosage.
If CBD Tincture isn't helping you achieve your desired results, we recommend trying our other CBD products, like CBD Pain Freeze and CBD Gummies. Once you find the product for you, you'll fully understand why CBD is being hailed as a "miracle" compound. You should follow the label's instructions, assess your results and evaluate from there. Read more for a full CBD Oil benefits list.