If you're wondering, "What's the benefit of CBD Gummies?" Hemp Bombs® is here to provide the answer and help you take advantage of CBD's many health and wellness benefits. With our revamped CBD Gummies, you get MORE value through more potencies, more flavors and more options. Not only do these gummies taste great and earn rave reviews from many of our customers, but we've also created five variations of our popular CBD Gummy products to best meet your needs. Choose from our five varieties: original, high potency, sleep, immune support with elderberry and botanical blend. If you're new to CBD, you can try our original, high potency and sleep blends with our classic sample pack.
Hemp Bombs traditional gummies, containing 15mg of CBD, are a best-seller due to their calming effect. However, our 30mg High Potency CBD Gummies take comfort a step further with a more concentrated serving of CBD. Try our sleep gummies blend - enhanced with 5mg of melatonin - for a more restful slumber. If you want to really boost your daily wellness, try our Immune Support CBD Gummies with 15mg of premium CBD and 50mg of elderberry extract. Need to take the stress out of everyday life? Try our Botanical CBD Gummies that feature 15mg of CBD and specially selected botanicals. No matter which variation you choose, you can be sure you're receiving top-grade Cannabidiol extract in our gummies that can help you feel great and relax now.

Not sure which CBD Gummies you love the most? Our gummy bundles let you try more than one variety of our best-selling gummy blends.
While some people love taking CBD Oil sublingually or applying it topically, others swear by edible CBD products. There's no "right" way to use CBD, and each method has its own unique benefits. Each gummy provides additional benefits related to rest, relaxation and immune support due to the blend of soothing ingredients.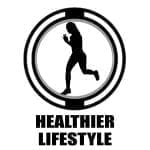 Our premium gummies may benefit those who are looking to achieve a healthier lifestyle. CBD may benefit your fitness routine, support recovery and make you feel great.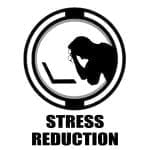 Anxious about a big presentation or a huge exam? Our CBD Edibles are a fantastic way to potentially alleviate some of the stress associated with important life events.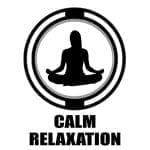 Look no further for your after-work relaxation. Each gummy variation promotes a calming state of mind to relieve signs of stress. Attain an overall aura of peace and comfort.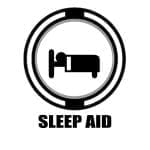 Poor sleep and trouble falling asleep are things of the past. Our CBD Sleep Gummies contain melatonin which may regulate your sleep cycle and encourage a restful slumber.
Buy CBD Gummies of the Highest Quality
When you're buying a consumable product, you want to make sure that you know where it originated and how it was sourced. Even if you aren't concerned with sourcing, it's important to consider that you could experience less than satisfactory results if your CBD product has been poorly sourced.
That's why Hemp Bombs uses premium Industrial Hemp sourced from American farmers who have shown a commitment to environmental sustainability. Both our Hemp and CBD come with a certificate of analysis confirming that our raw materials are free of heavy metals, pesticides and residuals. Our CBD undergoes a strict extraction process to ensure that our CBD products don't contain more than 0.3% THC.
Whether it's harvesting Industrial Hemp or making sure that our products are packaged with care, your needs will always come first.
CBD Federally Legal to Order Online
Hemp Bombs CBD is derived from Industrial Hemp grown in the United States which contains no more than 0.3% THC by dry weight -  making it federally legal. Although there is no federal regulation of CBD yet, we strive to comply with cGMPs of similar industries and implement rigorous production standards. You can rest assured that your products are federally compliant and legal to buy, sell and consume.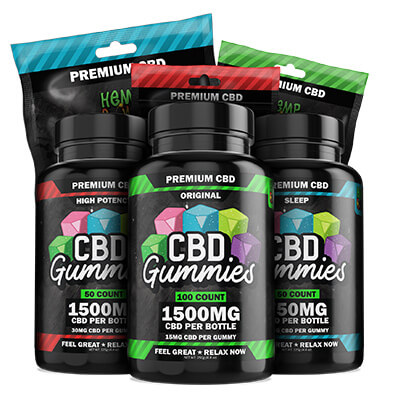 Multi-Stage CBD Lab Testing
Not only do our gummies undergo third-party lab testing after production, but they are also tested throughout the manufacturing process. With so many CBD companies to choose from, it's difficult to know whether a brand is offering an authentic product, which is why we have an unbiased third-party laboratory perform tests for CBD and other compounds. We share those lab test results publicly to ensure that you can always feel confident in Hemp Bombs. Your well-being is a big deal to us, and we know you don't want a consumable product that contains harmful additives. Trust our third-party tested CBD Gummy options and take advantage of their many health and wellness benefits today.
Great Tasting CBD Edibles
While CBD has purported wellness benefits, you don't have to worry about our edibles having a medicinal taste. In fact, most of our customers look forward to taking our hemp gummies rather than flavorless CBD Capsules, for instance, because of the yummy flavors, including strawberry, wild berry, lime, green apple and blue raspberry. The gummies are CBD-infused, taste great and are fun to chew. They are also portable and easy to take with you on the go, so you can experience the health and wellness benefits of our premium CBD at home, at work and anywhere in between.
CBD Oil Gummies
At Hemp Bombs, we bring a collection of CBD products to the consumer that they can rely on so they don't have to shop on questionable websites and get low-quality products. Our CBD Oil Gummies are created through a highly detailed process in which we follow our CBD from the seed to the end product. CBD Oil Gummies are highly talked about because they make getting your daily serving of CBD tasty and easy.
Our team of experts works hard to make sure every ingredient listed on our label is high-quality and precisely what is in the product. Our CBD Oil Gummie