High Potency CBD Gummies

Do you love Hemp Bombs Gummies but wish they contained more CBD? Hemp Bombs High Potency CBD Gummies offer all the flavor of our traditional gummies with a higher concentration of CBD. As you use CBD, you may grow accustomed to your intake and need a higher potency product to maximize your benefits. That is why each CBD Gummy comes packed with 25 milligrams of premium CBD to promote a positive lifestyle and overall wellness. The fast-acting effects of High Potency CBD Gummies allow you to feel a sense of calmness and relaxation so that you feel great throughout the day.

About Our CBD
We source our CBD from premium Industrial Hemp grown on the American farms. We only use Hemp-derived CBD to manufacture our products, making them federally legal and extremely potent. Additionally, all our products are internally tested for quality as well as third-party lab tested to ensure that you are receiving a superior CBD product. Hemp Bombs products are federally legal and do not contain more than 0.3% THC. Our High Potency Gummies are non-psychoactive, meaning you will not feel intoxicated when taking our gummies. You may feel less anxious, calmer and more relaxed.
Benefits of High Potency CBD Gummies
Your body naturally produces its own cannabinoids, or chemical compounds, to interact with the Endocannabinoid System, or ECS. The ECS is a network of cannabinoids and cannabinoid receptors that regulate anxiety, stress, sleep and much more. When you take our High Potency CBD Gummies, the increased concentration of the plant-derived cannabinoid – CBD – may improve the functionality of the ECS and help restore balance.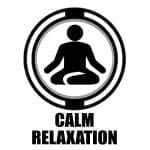 CBD may encourage an ecompasing calm to help you unwind at the end of a long day. The overall relaxation from our products may support better sleep quality and restfulness, contributing to more energized mornings. Feel positive and mainatin a balanced lifestyle with Hemp Bombs High Potency CBD Gummies.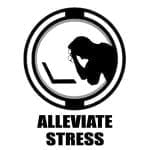 Are you feeling overly anxious or stressed out? Hemp Bombs High Potency Gummies may offer stress relief and help you feel great. You can take our gummies either in the morning or at night to optimize your well-being. CBD Gummies can help promote a sense of relaxation to relieve stress and anxiety.
Everyone reacts differently to CBD, so it is important to start small and see how your body feels and then adjust your intake accordingly. If you are not seeing your desired results with our traditional CBD Gummies, try our HP Gummies. Take one or two gummies a day to optimize your overall wellness.  Hemp Bombs High Potency CBD Gummies taste great and are perfect for when you are on-the-go. Shop all our CBD Gummies to find the right product for you.