When it comes to CBD Gummies, you have a lot of options to choose from. Just think: there are over 3,000 CBD brands, each with its own spin on this CBD staple. But how can you be sure that you are getting the best quality CBD Gummies crafted with care from start to finish?
With Hemp Bombs®, you don't have to question whether our CBD Gummies are done right, because we show you with our team of experts in formulation, compliance and quality control. Plus, we've got the awards to prove it!
That's right; Hemp Bombs Botanical Blend CBD Gummies have been named the 2021 Convenience Store News Best New Product in the CBD-Gummies category! Entries for 2021 Convenience Store News Best New Product were rated and awarded points based on value, convenience, healthfulness, ingredients, preparation requirements, appearance, packaging, and most of all, taste. Our Botanical Blend CBD Gummies are our first-ever vegan gummy. Each delicious berry-flavored gummy contains a beneficial blend of natural botanicals and our premium CBD.
Our Botanical Blend CBD Gummies join our Original CBD Gummies, which won the 2020 CSP Best New Product Contest for the Hemp/CBD Category. The contest recognizes the most innovative and successful product launches of the year. And as a leading media company that publishes news for grocers, restaurants and retailers, Convenience Store Products (CSP) helps set the tone for the year's highest-quality and trendiest items, including our CBD Gummies.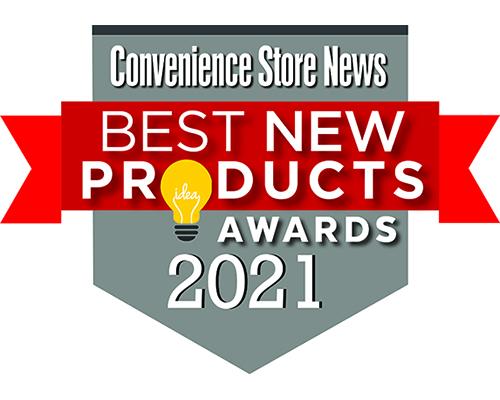 Although we have been creating CBD Gummies for years, our 2020 Year of More CBD Gummies re-launch completely revolutionized this classic product. We not only added more CBD, more flavors, more packaging options and more value, but we did it all without raising the price. Our gummies even got a completely new look, making them worthy of this prestigious honor.
Interested to learn how we get our CBD Gummies done right? Continue reading to discover the Hemp Bombs process that helped us win the CSP Best New Product Contest Award!
Made in America – In-House CBD Manufacturing
Unlike many CBD companies, we do all of our manufacturing in-house, which gives us total control over producing the best quality CBD Gummies. Inside our 100,000-square-foot manufacturing space, we adhere to current Good Manufacturing Practices and additional strict standards established by the Food and Drug Administration (FDA) to formulate and deliver safe, high-quality, award-winning CBD Gummies. Not to mention, our state-of-the-art gummy machine infuses the CBD directly into our tasty chews for increased consistency and efficiency.
Multistage Lab Testing
It's not enough to just trust the label; you should have proof that your CBD Gummies are exactly what you expect. At Hemp Bombs, we implement a multistage CBD lab testing process, starting with our raw materials and continuing throughout production. Finally, we conclude with both an in-house finished goods check and a third-party lab test that confirms each batch of products contains the listed CBD concentration and less than 0.3% THC. Our certificate of analysis also ensures the product is free of mycotoxins, heavy metals, residual solvents and other harmful elements.
Great-Tasting Formulations
With each product line update, we strive to deliver the best quality CBD Gummies that are more potent, more effective and more flavorful than before. That's why our research and development team and expert food scientists created delicious formulas with fan-favorite flavors, which helped secure our award in innovation. Our latest gummy flavors include blue raspberry, green apple, lime, strawberry and wild berry.
Versatility for Every Lifestyle
In order to meet your everyday needs, our award-winning CBD Gummies feature more packaging options, so you can get the most out of your experience whether you take CBD daily, nightly, weekly or just every once in a while. Plus, our High Potency CBD Gummies contain more CBD per gummy for when you need a little extra assistance. So, no matter if you're wanting a daily wellness boost, extra support for life's stressors or a good night's rest with our CBD Sleep Gummies, there's a Hemp Bombs CBD Oil Gummies variety for you. Click here for more information: What do CBD Gummies do?
From in-house extraction and manufacturing to multistage lab testing and packaging, we do it all ourselves when it comes to crafting our CBD Edibles and other premium CBD products. That's because we don't just want to make CBD Gummies… we want to deliver the best quality CBD Gummies done right.