So, you're Interested in CBD oil but have no idea where to start? Allow us to help you!
Hemp Bombs CBD oils are available in 300mg, 1000mg, 2000mg and 4000mg bottles.
Out of all of our products, the oil has the highest amount of CBD. While in production, we follow the same extraction process by sourcing from only the highest-quality Industrial Hemp. Then, manufacturing and quality control teams provide a thorough analysis and production protocol. The procedures are verified and approved by third-party lab testing, showing results with less than 0.3% THC.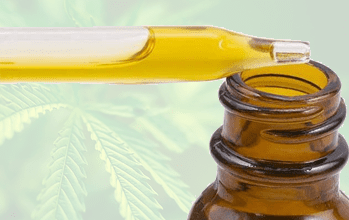 What is CBD Oil
CBD Oil has a huge range of health benefits and uses. This includes anxiety relief, help getting a good night's sleep, calm and relaxation and more, which you can read here: Benefits of CBD Oil. While some people prefer tasty Hemp Oil Gummies, CBD oil can also be used in different ways and has a variety of applications for health and wellness. With Hemp Bombs CBD oils, we recommend using a tincture.
Tinctures are liquid extracts of effective ingredients infused into vegetable glycerin, alcohol and oils. For a quick and efficient delivery, tinctures are taken orally under the tongue and held there for a minute or more.
Hemp Bombs CBD Oil Ingredients
Our ingredients are simple. Our oil consists of Hemp Oil, grapeseed oil, MCT oil and premium CBD.
How to Choose a CBD Oil Strength
We are not medical professionals and ultimately, it's all on your personal preference. However, here are a couple of options you may want to consider. Our products are available in a variety of concentrations, 300mg, 1000mg, 2000mg and 4000mg. If you want to maximize the benefits of CBD, 4000mg is perfect for you. If you want CBD in your regimen but are not yet an advanced user, 1000mg and 2000mg are for you. If you're completely new to CBD oil but would still like to take advantage of the benefits, 300mg is the one for you.
CBD Oil Storage Practices
Hemp Bombs oils are sensitive to extreme temperature changes and can affect the oil in a negative way. It's best not to leave oils in your car on excessively hot or cold days. Store your Hemp Bombs oils in a cool, dark place after opening. It will make a world of a difference to its longevity if you store your CBD oils properly.
Did you find this article helpful? Share it with someone you love and feel free to purchase some Hemp Bombs CBD Oils for yourself!

Feel free to pop over to our contact page if you have any questions.