Hemp Bombs' premium CBD Oil is among the highest potency CBD Oil on the market. Also referred to as a CBD Tincture or Hemp Oil, CBD Oil is commonly known for its therapeutic benefits. CBD Oil has the potential to help relieve anxiety and stress, promote calm and relaxation and more. Taken under the tongue, or sublingually, our CBD Oil comes in delicious peppermint or watermelon flavors. Hemp Bombs' premium CBD Oil has five concentrations ranging from 300mg to 4000mg. Whether you are new or experienced with CBD, Hemp Bombs has you covered.
        Peppermint and Watermelon Flavors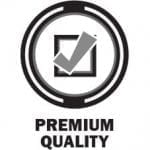 We pride ourselves on delivering the highest potency CBD Oil on the market. No other CBD company can match the authenticity and quality of our premium CBD Oil. Hemp Bombs' CBD Oil comes in five different concentration levels: 300mg, 600mg, 1000mg, 2000mg, and 4000mg. With our high potency CBD Oil, we hope to give you the ability to relax and feel comfort.
If you have not tried CBD Oil before, Hemp Bombs recommends starting with a low amount, like five to 10 milligrams. CBD affects everyone differently. It's best to start low and work your way up once you know how CBD Oil's effects work with you.
Derived from Industrial Hemp, Hemp Bombs' premium CBD Oil is of the highest quality. Our CBD is sourced from superior-grade Industrial Hemp using sustainable methods. Our Industrial Hemp is also grown in soil free of any harmful chemicals, pesticides, or heavy metals. Our extraction method is environmentally friendly and produces a clean product that doesn't result in a bad taste.
To ensure the quality of our CBD Oil, Hemp Bombs goes the extra mile by having our Hemp Oil verified through third-party lab tests. When you buy from Hemp Bombs, know that you are getting a premium quality CBD product that can greatly influence your health and wellness.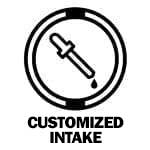 Our premium CBD Oil is the ideal CBD product for beginning and experienced users. Each Hemp Bombs CBD Tincture comes with a customized dropper that allows you to control how much CBD you would like to take. You have the ability to take CBD under your tongue, or sublingually, or you can even add a couple of drops to your favorite latte recipe.
Once you have observed what ratio of drops and milligram amount works best for you, you can add CBD Oil to your daily regimen. Customized your intake allows you to spread out serving sizes that you can take throughout the day and before bed, premium CBD Oil has an assortment of potential health benefits that can boost your overall lifestyle.
Premium CBD Oil Potential Benefits
CBD Oil for Stress
CBD is a cannabinoid that can help promote a greater sense of calming. Taking just a few drops of our CBD Oil may alleviate your stress and promote a state of relaxation.
CBD Oil for Sleep
Having trouble sleeping at night? CBD can help comfort and relax your stressed mind as you lie awake at night. Taking a few drops of CBD Oil underneath your tongue before bed can help establish a healthy and regular sleep cycle. Getting enough sleep helps you feel revitalized and less fatigued. Taking CBD Oil promotes a state of serenity that can help you fall asleep faster and stay asleep longer.
CBD Oil for Overall Health 
Even if you don't suffer from a specific health issue, CBD Oil can play a role in maintaining your overall health. Taking CBD Oil daily may promote a healthier lifestyle. This includes getting your desired amount of sleep and having a continuous clear state of mind. Hemp Bombs CBD Oil allows you to preserve a physical and mental wellness that you may have never had before.
Why Choose Hemp Bombs' Premium CBD Oil?
&nbsp
Our premium CBD Oil maintains the highest quality from the time it is sourced, all the way to your front door. We understand that our products are intended to help you improve your health, and we want to deliver you the best possible CBD product. No other company can match the options and potency of CBD Oil we provide. Along with our superb customer service team members that are willing to answer any CBD Oil questions you may have, we are here to help you feel great and relax now.