Hemp Bombs Max Chill CBD Shot contains a proprietary blend with 75mg of CBD and other premium ingredients for complete relaxation. Our CBD shot was designed for those who need on-the-go, portable calmness. The Max Chill Shot features other soothing botanicals like White Willow Bark and Passionflower to help you unwind and feel more comfortable.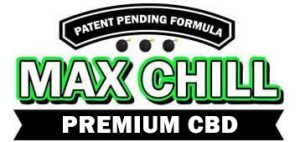 • Complete Relaxation
• Balanced Lifestyle
• Stress & Anxiety Relief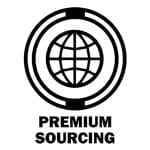 Hemp Bombs Max Chill CBD Shot is a proprietary blend of premium ingredients and CBD. Designed specifically to boost your overall well-being, our CBD Max Chill Shot provides the ultimate relaxation after a long day. Industrial Hemp-derived CBD combined with White Willow Bark and Passiflora makes our Max Chill Shot a source of comfort.
Whether you're catching a flight or simply facing a lot of stress, our CBD Chill Shot is here to provide you with an encompassing calm that may promote overall wellness. The CBD Shot comes in a portable bottle designed for easy access. No matter where you are, make sure to have Hemp Bombs Max Chill Shot on hand to access the multitude of lifestyle benefits CBD has to offer.
Mixed with your favorite drink or taken on its own, the effects of the CBD Shot are sure to be long-lasting. Our CBD Chill Shot is taken orally and remains in your system longer than other products might. If you are facing problems such as anxiety, stress or sluggishness, our CBD shot has the potential to provide a boost that won't fade after a few minutes.
OUR PRODUCTION PROCESS
CBD, or Cannabidiol, is a compound derived from Cannabis. While some companies derive their CBD from Marijuana, Hemp Bombs CBD is only derived from Industrial Hemp, a low-THC Cannabis plant that is known for its potential health and wellness benefits. After the extraction process, we're left with high-quality CBD that contains less than 0.3 percent THC. Hemp Bombs CBD Shots are federally legal and won't cause psychoactive effects.
THE HEMP BOMBS BRAND
Hemp Bombs knows that your health comes first, which is why we prioritize high-quality products and transparency about our production process. Some CBD companies take advantage of lax regulations and are untruthful about what's really in their product, but Hemp Bombs will never cut corners by giving you anything other than high-quality CBD.
Our team is dedicated and focused on remaining a top CBD brand, which is why we do everything in-house and employ teams dedicated to quality control, reputation management, customer service and product development. When you purchase from Hemp Bombs, you can rest assured that you're buying a product that's been handled with care from stalk to seal.