At Hemp Bombs®, we're committed to providing you with the highest-quality CBD for sale, and we back that promise with our CBD manufacturing certifications. Since the CBD industry is still unregulated, it's largely our responsibility to source premium Hemp-derived CBD, implement strict manufacturing standards and execute the best practices to give you the utmost confidence in all our CBD products.
We've never wanted you just to take our word for it, which is why we've shown you inside our manufacturing facility and been transparent about our verified third-party lab tests. To continue our guarantee of making the best, safest CBD products, we've obtained our U.S. Hemp Authority® Certification (USHA). Continue reading to learn more about the U.S. Hemp Authority Certification, our other current CBD manufacturing certifications and why they are essential to providing you the most-trusted CBD products.
What's The Importance Of CBD Manufacturing Certifications?
When it comes to shopping for products that benefit or improve your lifestyle, you're more likely to do your research to find out how reliable they are. Hemp Bombs understands that you use our premium CBD Gummies, CBD Oils and CBD Topicals to help you feel your best, relieve muscle pains, get a better night's sleep and promote your overall wellness with numerous CBD benefits. As an industry leader and your trusted CBD retailer since 2016, we don't want you to think twice about the safety and quality of our CBD products, and our CBD manufacturing certifications validate the claims we make – especially our U.S. Hemp Authority Certification.
Hemp Bombs Manufacturing Certifications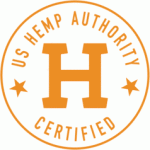 U.S. Hemp Authority Certification
Our U.S. Hemp Authority Certification audits were recently completed by FoodChain ID, one of the world's leading food safety, testing and sustainability organizations. FoodChain ID is the exclusive program administrator for the certification, and its audit included reviewing our quality management systems and standard operating procedures to ensure they are compliant with the USHA requirements. The USHA has created and upholds stringent regulatory standards to verify the industry's leading Hemp and CBD companies. The USHA seal signifies Hemp Bombs' commitment to giving you complete confidence in the manufacturing, effectiveness and safety of our CBD Gummies, CBD Oils and CBD Pain Gels. We will continue to renew our USHA certification on an annual basis.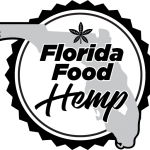 Florida Food Hemp Certification
As a Tampa, Florida-based company, we are required by law to have a Florida Food Hemp License to sell Hemp-derived CBD edibles in Florida. The Florida Department of Agriculture Consumer Services' Division of Food Safety authorizes and issues permits for the manufacturing, processing, packaging, holding, preparing and selling of Hemp Extract and CBD products at wholesale or retail. This certification signifies that the edible CBD products we sell are safe for human ingestion.
Furthermore,  we were very proud to have hosted Florida's Commissioner of Agriculture and Consumer Services, Nikki Fried, at our headquarters back in March 2021. Fried had this to say about our facility:
"Very impressive. Just the professionalism and the science that you all are doing, the precision of making sure that your products are safe for the consumers, that you're creating that training ground for your employees and really being a leader in this industry and showing everybody else how it needs to get done."
You can listen to Nikki Fried's full interview on Episode 67 of the CBD & CPG University Podcast.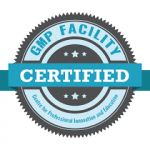 Good Manufacturing Practices Certification
To further ensure our products are consistently made and controlled according to quality standards, we've applied for and obtained a Good Manufacturing (GMP) Certification. The GMP certification is enforced by the United States Food and Drug Administration (FDA) and certifies the manufacturer's supplements are made to the highest quality standards.
The 100,000-square-foot facility where we manufacture our award-winning CBD products was audited and found to not only demonstrate but exceed the standards and requirements needed to receive the GMP certification. This certificate also validates the quality control administrative aspects of the Hemp Bombs manufacturing process, including personnel qualifications, record-keeping, complaint handling, cleanliness and sanitation.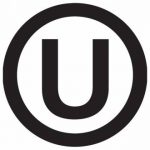 Kosher Certification
Hemp Bombs has also applied for and received our Kosher Certification. This certification lets our customers know that our products' ingredients have been authenticated and comply with a strict policy for kosher food laws, including cleanliness, purity and quality. To receive this certification, a qualified Rabbinic Field Representative (RFR) visited our Tampa, Florida,  manufacturing facility to assess our day-to-day operations and product formulations. Our ingredients, machinery and production processes were all verified, earning us the Kosher Certified symbol.
---
Hemp Bombs goes above and beyond to give you complete confidence in every product we make. You rely on our premium CBD to get a better night's sleep, reduce stress and feel your best, so you should only expect products that meet the highest quality standards. Our CBD manufacturing certifications validate the safety of our CBD ingredients, production facility practices and quality management systems. But we're still not satisfied. We will continue to be a leader among CBD manufacturers by improving our standard operating procedures and raising the bar on every Hemp-derived CBD product we manufacture.
You Might Also Like: