At Hemp Bombs®, we're committed to providing you with the highest-quality CBD for sale, and we back that promise with our CBD manufacturing certifications. Since the CBD industry is still unregulated, it's largely our responsibility to source premium Hemp-derived CBD, implement strict manufacturing standards and execute the best practices to give you the utmost confidence in all our CBD products.
We've never wanted you just to take our word for it, which is why we've shown you inside our manufacturing facility and been transparent about our verified third-party lab tests. To continue our guarantee of making the best, safest CBD products, we've obtained a number of important industry certifications. Continue reading to learn more about our current CBD manufacturing certifications and why they are essential to providing you the most-trusted CBD products.
What's The Importance Of CBD Manufacturing Certifications?
When it comes to shopping for products that benefit or improve your lifestyle, you're more likely to do your research to find out how reliable they are. Hemp Bombs understands that you use our premium CBD Gummies, CBD Oils and CBD Pain Freeze to help you feel your best, relieve muscle pains, get a better night's sleep and promote your overall wellness with numerous CBD benefits. As an industry leader and your trusted CBD retailer since 2016, we don't want you to think twice about the safety and quality of our CBD products, and our CBD manufacturing certifications validate the claims we make.
Hemp Bombs Manufacturing Certifications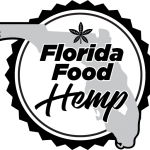 Florida Food Hemp Certification
As a Tampa, Florida-based company, we are required by law to have a Florida Food Hemp License to sell Hemp-derived CBD edibles in Florida. The Florida Department of Agriculture Consumer Services' Division of Food Safety authorizes and issues permits for the manufacturing, processing, packaging, holding, preparing and selling of Hemp Extract and CBD products at wholesale or retail. This certification signifies that the edible CBD products we sell are safe for human ingestion.
Furthermore,  we were very proud to have hosted Flo