Best CBD Oil For Health and Wellness
When shopping for the best CBD Oil to optimize your overall health and wellness, there are a few key points you should know before buying. Our top priority is providing you with premium and reliable CBD products. We start by sourcing our CBD from Industrial Hemp grown on American farms that use sustainable methods. Once we derive our Hemp Extract, it goes through multiple quality control checkpoints to confirm its contents and quality. All of our manufacturing processes are completed in-house to guarantee that our CBD Oil, CBD Gummies, CBD E-Liquid (also known as CBD Vape Juice or CBD Vape Oil) and other premium CBD products meet our consistent standards.
What Makes Us the Best CBD Oil Company?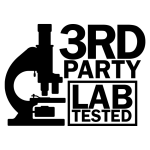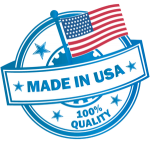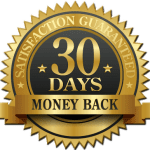 Customer
Testimonials
"I had to write a review because your CBD oil is amazing! I was able to get off my prescribed meds, which cost me more than the oil, plus it makes me feel better than my meds ever did.
It has changed my life for the better. I am in less pain, have less anxiety and I am so thankful that you offer it. I'm on Team Hemp Bombs!"
Felicia W. – June 11, 2019
Houston, TX

---
"My best friend recommended these products to me and at first I was skeptical; however since making my first purchase I have not needed to take any of my prescribed medication for my anxiety disorder. I feel more refreshed and alert and I find I am sleeping better and generally more relaxed. Well done Hemp Bombs, you've got a life long customer in me and I am highly recommending you to anyone who will listen!"

Melissa L. – December 19, 2018
Chicago, IL
---
"I have tried many top brands of CBD oil in the past year. The Hemp Bombs peppermint 4,000 mg works like no other. I can't say enough about it and can't imagine how my life would be without it. Thank you guys."
Randy N. – October 20, 2018
Tampa, FL

---
Nothing compares to your 4000mg cbd oil. It is expensive yes, but is worth every penny. I was spending much more on prescription pain meds that didn't help and were hard on my stomach. And probably bad side effects as well. With this, I can feel my pain going away and my mood gets better quickly. I will continue to be a Hemp Bombs customer.
Sue D. – January 2, 2019
Buffalo, New York