CBD Oil for Dogs & Other CBD Products for Pets

We're excited to offer our premium CBD oil for dogs and other pets in your family. We know you want the best for your dogs' health, so we have the same high-quality standards for their line of CBD products. Our Pet CBD Oil is available in 125mg, 250mg, and 1000mg potencies to meet the needs of all sizes and breeds, while our CBD Dog Biscuits each contain 10mg of CBD. Available in chicken or beef flavors, our CBD Oil for dogs is a simple, tasty addition to your pets' diets that will promote overall health and wellness. Hemp Bombs CBD products for dogs can relieve stress, anxiety, chronic discomfort and other pet health issues. See the difference CBD can make in your dog's life by ordering today.
CBD Pet Products FAQ
Due to the ECS, CBD Oil provides many of the same benefits for your mammalian pets as it does for you. CBD Oil for pets may relieve stress related to travel, separation, vet visits, grooming and more, while also supporting the overall health and wellness of your best buddy.
CBD Oil for pets should take effect within an hour of taking it. However, if you do not notice relief, then you may need to administer a higher serving size of CBD.
Your pets can experience stress and discomfort just like you. CBD Oil provides them relief in a more natural way than typical pet medications for stress and anxiety.
CBD Oil can be given straight from the dropper, sprinkled on a dry treat, added to homemade pet treats or mixed with food or water. Other pet CBD products like shampoo and paw butter provide benefits for your pet's exterior like decreased irritation and itching.
Yes, because every Hemp Bombs product is manufactured in our own facility and thoroughly lab-tested to ensure a THC level of less than 0.3%, the legal limit. This means all of our CBD products for both humans and animals are federally legal.
The Many Benefits of CBD for Dogs and Other Pets Alike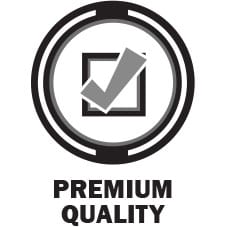 Our CBD is derived from premium Hemp to ensure the highest quality for you and your pets.
Pets can't resist the delectable flavors of our CBD oil and CBD treats for dogs. You can choose from scrumptious beef or fresh chicken flavors.
CBD is natural and extremely safe, so you can feel confident giving Hemp Bombs' premium Pet CBD Oil to virtually any pet.
Our high potency Pet CBD Oil is available in 125mg, 250mg, and 1000mg for various breeds, sizes and dosing needs.
Hemp Oil With Your Dog's Health in Mind
Dogs are an important part of the family, and it's essential to remember they have complex physical and behavioral health needs. Our CBD Oil for pets delivers the therapeutic health benefits of CBD to provide a wellness boost in all areas of your pup's health. CBD's naturally soothing properties can help relieve separation or situational anxiety – making your dog feel genuinely calmer and more comfortable. It may also help reduce aggressive behavior and hyperactivity in dogs.
Our Pet CBD Oil can be given to almost all pets. That's because CBD serves as a natural complement to the body's Endocannabinoid System (ECS) – which is found in all mammals. The ECS is responsible for regulating important functions like sleep cycle, pain response, mental state and more. CBD is a "cannabinoid," and a mammal's body naturally produces its own cannabinoids. Because the ECS responds to external sources of cannabinoids, CBD can play a crucial role in helping the body regulate its functions. Basically, any pet that has an ECS can possibly benefits from Hemp Bombs Pet CBD Oil.
We understand that some dogs will eat just about anything, while others may be a bit more selective. Our CBD Oil for dogs is available in delicious chicken and beef flavors to please any dog's palate. The oil is easy to dispense from our premium tincture bottles, and there are many ways you can serve it to your pup. You can add the drops into your dog's regular bowl of kibble or wet food or dispense the drops onto a treat (preferably a dry biscuit). If you only have one pet in the home, you can also mix the drops into your dog's water dish. Also, many dogs will happily take their drops directly from the dropper!
When it comes to making health decisions for our fur babies, it's imperative to choose a brand you trust. Hemp Bombs focuses on quality with all our products, which begins with our premium Hemp sourcing. Our premium CBD is sourced from superior-grade Industrial Hemp grown on domestic farms. Hemp Bombs manages every aspect of the manufacturing process in-house to ensure maximum quality control. Our master formulators and product manufacturers are also pet parents – which is why our CBD Oil for dogs is made with human-grade CBD Oil.