CBD Dosing Chart for Pets

There is no one-size-fits-all serving for dogs and cats. CBD may affect your pet differently based on weight, age, metabolism and severity of his or her issues. Our handy CBD dosing chart calculator for dogs and cats give you a recommended starting serving based on your pet's weight. Gradually increase or decrease your pet's serving size to meet their specific needs. You can give your pet CBD in a number of creative ways or with our easy-to-administer dropper. Consult with your veterinarian for clarification on dosing and how often to administer CBD Oil for pets.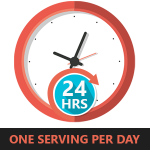 For example: a 15-lb pug would need a 3 mg serving of CBD. This translates to 8 and 2 drops of 250mg and 1,000 mg CBD Oil, respectively.
If your furry friend is of a larger size or breed, we recommend starting with our higher potency CBD Oil for pets. With larger pets, you will have to give them a higher concentration so that they can obtain the full effects CBD has to offer.
Example: Ranger is a 115-lb Golden Retriever. Your companion and wallet will benefit more from 14 drops of our 1000mg Pet CBD Oil once or twice daily compared to 2 full droppers plus 16 more drops of the 250mg Pet CBD Oil.
A higher-potency Pet CBD Oil is also easier to administer compared to a lower-potency product, since keeping track of administered drops and maintaining your pup's attention can be tedious. Regardless of concentration, a proper serving of CBD may be beneficial for Ranger.
Hemp Bombs Sourcing
Before you decide how much CBD to give your pet, you want to make sure you're giving them a high-quality product. Just like with our CBD Gummies, CBD Oil and other premium human CBD products, we source our pet CBD from high-quality Industrial Hemp grown on American farms. Using our specialized extraction process, we separate CBD from the other cannabinoids, or chemical compounds, present in Hemp plants. The resulting CBD contains less than 0.3% THC, so your pet will not feel "high" when using our products.
Is CBD Safe for My Dog and Cat?
Our Pet CBD Oil is made with premium CBD safe for your four-legged friends. All our CBD pet products are lab tested on-site and through an ISO-certified third-party lab tested to certify their potency and safety. We publish the results here for transparency so that you can be confident in the product that you are giving to your companion. CBD is non-toxic and has no adverse side effects. If your dog or cat is currently taking other medications, talk to your veterinarian and ask them if CBD is right for your pup.