The holidays are in full swing, and you know what that means – shopping. We at Hemp Bombs understand how hard it can be to find the right gift for your loved ones, but it doesn't have to be difficult. Give the gift of Hemp Bombs and you won't ever have to worry about your recipient being disappointed. Need help choosing? Our CBD Gift Guide offers the perfect gift ideas for everyone in your circle.
Find the Perfect Gift This Holiday Season
ADVENT CALENDAR
Placeholder
Give your workout partner the gift of CBD Pain Freeze this holiday. This topical, cooling gel provides immediate relief to aching joints and muscles. Available in 1 and 4 oz. options, each container comes packed with 50 and 200 milligrams of CBD respectively. Pain Freeze may reduce irritations from intense workouts. The cooling properties of menthol and tea tree oil may soothe irritated skin and calm sunburn. Your workout partner will thank you for enhancing their workout recovery with beneficial properties of CBD.
Friends don't let friends have bad beards, so Hemp Bombs has the perfect products to keep your beard in top form. Our CBD Beard products include premium CBD, Jojoba Oil, Sweet Almond Oil, Vitamin E and Argan Oil to help you achieve a fresh, sleek look and stimulate growth. With 25 milligrams of premium CBD and a blend of soothing oils, our
CBD Beard products
can reduce redness and itching and leaves your beard looking good and smelling even better. Perfect for the friend who's volunteered to play Santa this year.
Celebrate the Holiday Season with Hemp Bombs!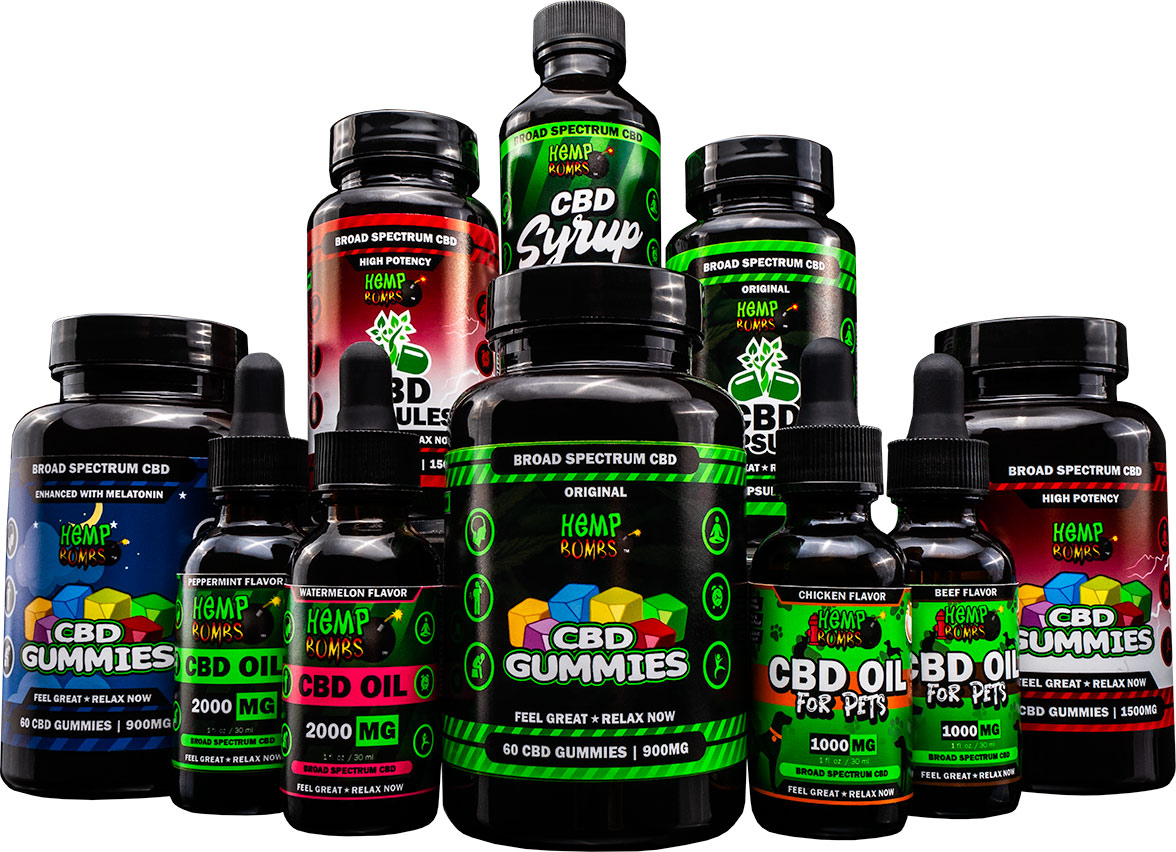 Can't decide on just one product? Check our gift guide holiday bundles and give your friends and family a variety of ways to try CBD. Choose between our Relax Now, Feel Great, Naughty and Nice, CBD Oil, Pet CBD Bundles. Your loved one will be able to enjoy full-body relaxation and a health and wellness boost. For the mom with the hectic schedule or your college student stressed with exams, the people in your life will thank you for this beneficial supplement.
No matter which Hemp Bombs gift you choose this holiday season, rest assured that you are giving the highest quality. Our CBD is sourced from premium Industrial Hemp, grown on American farms, free of pesticides and harmful chemicals, under environmentally-friendly, sustainable conditions. Our extraction process allows us to separate CBD from the other cannabinoids, or chemical compounds, present in the Hemp plant, like THC – the cannabinoid in Marijuana responsible for intoxication. All our products contain less than 0.3% THC and will not cause a "high." Give the gift of relaxation, better quality sleep, increased pleasure, and improved well-being all in one package.