At Hemp Bombs, our consistent, in-house manufacturing processes and rigorous third-party lab testing procedures are what truly set us apart in the CBD industry. Furthermore, we make it easy for you to check your CBD batch number because one of our top priorities is to be transparent with the results of our CBD lab testing. After all, you can't trust the quality of our products without knowing exactly what's in them.
If you're having trouble finding out where exactly to check your CBD batch number in order to pull up the CBD lab testing reports for any of our products, the process is quite simple. The batch number is a unique string of characters typically located on the back or bottom of the product. Below, we've included a few example photos of where you can find the batch number on certain Hemp Bombs products, as well as step-by-step directions for looking up the CBD lab test reports:
Step 1
Visit our CBD lab testing page and enter the batch number into the submission field.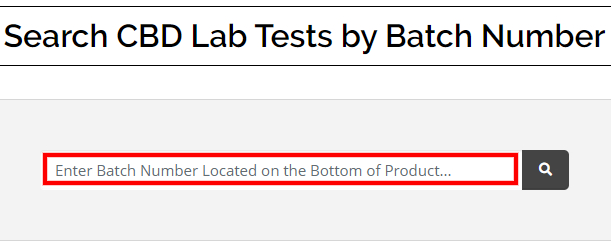 Step 2
Click the search icon.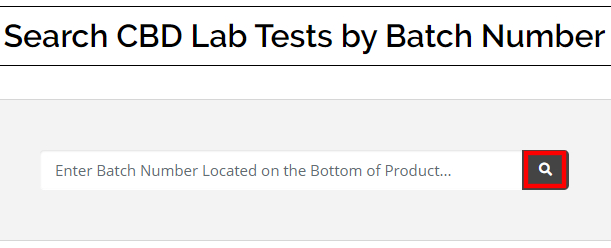 Step 3
Below the search field, you'll then be able to click on the "View Results" buttons to view the Certificates of Analysis (COA) for your specific product so you can see exactly what's in it. That's the Hemp Bombs way - quality ingredients and transparency for our customers.

Of course, if you're having issues finding your batch number or looking up the CBD lab test results for any Hemp Bombs products, or if you have any other questions, you can always contact our dedicated customer service department for assistance.
At Hemp Bombs, we make it easy for you to look up your batch number because we want you to have trust in the quality and safety of our Gummies with CBD, CBD Oil and other premium CBD products. Whether you purchase your favorite Hemp Bombs products in one of over 25,000 retail locations where they are featured, on our own website, or through online stores we partner with, you'll know you're getting the best CBD products on the market.