Can CBD Oil Really Help with My Discomfort?
While CBD oil has a number of reported benefits, droves of consumers are using the product to help manage minor discomforts. In this post, we'll take a closer look at CBD, or Cannabidiol, and its therapeutic potential for optimizing recovery and promoting positive wellbeing.
CBD Oil, also known as a tincture, is the most known and most widely consumed CBD product. While companies, like Hemp Bombs, use other ingredients to enhance their product's potential, CBD is the center point for its benefits.
CBD, or Cannabidiol, is one of over 6 compounds called Cannabinoids in the Hemp plant.
CBD, unlike THC, is not "psychoactive," and does not induce any "euphoric" feelings.
Cannabinoids resemble chemicals created naturally by our bodies called "Endocannabinoids." These endocannabinoids, like Anandamide, work with the receptors spread throughout our bodies.
When one of these Cannabinoids, say CBD, interacts with a receptor, specific protein releases are triggered, and actions start taking place within the body.
It should be said that the primary purpose of these Endocannabinoids, which help constitute the Endocannabinoid System, are to create balance and functionality in the body.
The Endocannabinoid System, or ECS, helps regulate functions like sleep, immune response, and pain sensitivity.
There's also reason to believe that CBD has an effect on other compounds within the ECS like Anandamide, a compound noted for pain regulation.
CBD Oil prevents Anandamide from being absorbed in the body, meaning there's more of it in the bloodstream. You may experience less discomfort as a result.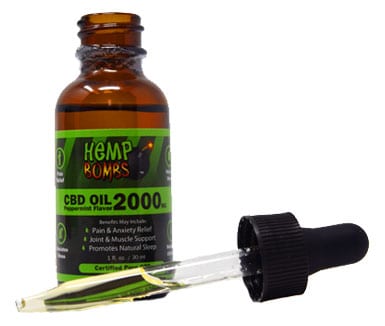 What Types of Discomfort Can CBD Oil Benefit?
We know that CBD Oil has potential to relieve discomfort because of how it works with the Endocannabinoid System. But what are the different types of discomfort that CBD Oil can potentially benefit?
Joint and Muscle Discomfort
CBD relaxes and soothes the body's level of discomfort. You may experience joint and muscle discomfort after a long day or workout. Adding CBD Oil to your daily regimen may encourage recovery and support your overall wellbeing. CBD has the potential to soothe your muscle and joints so that you may feel a complete state of relaxation.
Cramps
Cramps can appear throughout the body and cause severe discomfort. Overuse, strain and dehydration are all factors that can lead to cramps. Introducing CBD Oil into life may help prevent cramps and relieve any stress in your body. CBD Oil promotes a balanced lifestyle and may help relive the discomfort of cramps.
Aches
Body aches are one of the most common discomforts individuals face on a daily basis. In one review, researchers studied multiple reports and clinical trials to learn more about the use of CBD for combating bodily aches. The evidence pointed to CBD being an effective solution for managing aches related to pain sensations. CBD Oil can be taken daily and does not have any harmful side effects.
Taking CBD Oil for Discomfort
As CBD is not currently regulated by the United States Food and Drug Administration, recommended amounts to take are speculative.
Here are a few of the factors to consider when taking CBD Oil for discomfort:
● Age - age influences enzyme activity and metabolism
● Gender - men and women are known to process certain substances in different ways
● Size - CBD should be taken in amounts proportional to body size
While these are some general recommendations, it's in a user's best interest to seek out medical advice. CBD can potentially affect other medications, so it's best to consult a health professional.