Join the Best CBD Oil Affiliate Program

Why Become a Hemp Bombs Affiliate?
As a partner with Hemp Bombs and our top CBD affiliate program, you'll enjoy a number of impressive benefits:
• Earn Great Commissions (10-20% Starting)
• Great Eye-Catching Products
• High Converting Website
• Trusted By Major Brands
• Intuitive Affiliate Interface
• Quick Payouts
• 30-Day Cookies
• Full-time Affiliate Management
For Immediate Assistance Call:(813)497-5754
Please Read Before Submitting an Application
Hemp Bombs has an industry-leading product and one of the top CBD affiliate programs in the ever-growing CBD industry. We have put in the hard work to get to where we are, and, we need affiliates to share the same commitment. As such, we are much stricter about who we work with on an affiliate basis than when we first began our CBD affiliate program. Please see the expectations below to see if you qualify before applying.
Websites
• Must have been in operation for at least 6 months
• Must have more than 10,000 visits per month
• Should not be overloaded with ads or sponsors
• Should look professional with a strong user experience
Influencers
• Must have an active following of at least 10,000 followers
• May not defame the brand or product
• Should post on a weekly/regular basis
• Should request and include a custom discount code in all posts 
SIGN UP TO BECOME A CBD AFFILIATE
1) Apply
Read this page and click the signup button at the bottom. You will be redirected to our "Signup Page" where you can fill out a form with your personal information, website, social media and payment information (Paypal email).
2) Review
Once you have applied, Hemp Bombs will review your application to see if it is a good fit for our company.
3) Notification
If Hemp Bombs approves your application, you will receive a custom email sent to the email listed in your application notifying you of the approval, as well as an email from the affiliate manager providing your login credentials. In your approval email, you will be able to click on a link whereby you can login with your username/password to login to your affiliate account. You may edit your login information from within the program. 
4) Affiliate aREA
After using your credentials to log into your affiliate account, you will have access to the affiliate dashboard, where you will see:
Statistics

Graphs

Referrals

Payouts

Visits

Creatives (Banner Ads, etc...)

Your Affiliates 
The affiliate dashboard is where you will have access to all the information you need as a Hemp Bombs affiliate. This area will be where you can track visits, sales, and payouts that your affiliate links generate.
5) Referral URL Generator 
In the affiliate dashboard, you will see a section labelled "Referral URL Generator," with two boxes, "Page URL" and "Campaign Name." This is the section where you will generate your unique affiliate links to place on your website to send traffic to Hemp Bombs. You can "Generate URL's" and link to any page on the Hemp Bombs website, although we recommend to the home page or shop pages. 
6) Tracking 
Once you have generated links or have selected banners from the "Creatives" section of the affiliate area and placed them on your website, cookies will be placed in the browsers of referral traffic for up to 30 days to track activity. That means, if a person visits Hemp Bombs through one of your links or banners, you will receive commission for any purchases that occur within 30 days of their first visit. This means that you may also receive commissions for repeat purchases throughout the 30 day period. 
7) Payment 
At this time, Hemp Bombs' Affiliate Program only offers payment through PayPal emails. Make sure if your contact email is separate from your PayPal payment email, you specify that during the application process. You will be able to monitor your payments in the affiliate area. 
Hemp Bombs will issue all payments to PayPal accounts every Friday. 
WHAT IS AFFILIATE MARKETING?
What is CBD Affiliate Marketing?
 1) Make easy money 
As an affiliate marketer, you leverage your personal audience - on YouTube, social media, website or blog - to send traffic to Hemp Bombs and collect commissions. If any of your audience members visit Hemp Bombs through your affiliate links, you will collect 20% on any purchases they make. 
2) be hands-off
The great thing about affiliate marketing is that you're only responsible for maximizing the relevant traffic you send to Hemp Bombs. We'll take care of the manufacturing, shipping, and customer service. 
3) focus on your audience 
As an affiliate marketer, the way you earn the most money is by sending over traffic with high volume and relevancy. By that, we mean you should send as many people to your affiliate partner as possible that would likely be interested in the product being sold. Good affiliate marketers know this and make good money by focusing on their audience.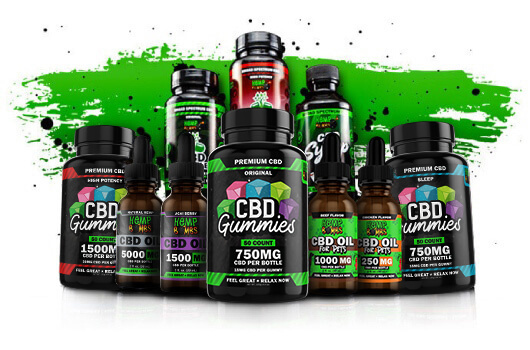 Introducing "Your Affiliates" and Tier Payments
 1) REFER NEW AFFILIATES
As an affiliate of Hemp Bombs, you can not only get paid for your own referrals but also the referrals created within your "network." Your network is the group of affiliates that sign up with Hemp Bombs though your affiliate links. 
 2) tiered payments 
If affiliates sign up through your links, you will receive "tiered" payments for all of the sales they generate. Right now, affiliates receive a 20% commission for direct sales through their links and and 5% through sales from their referred affiliates. 
 3) sources of income
This creates more potential sources of income for affiliates working with Hemp Bombs. As an affiliate, you can focus on building your own audience and "network" of affiliates at the same time.