CBD for Pets
We know you want the best for your furry friend's health, so we aim to optimize your companion's daily wellness and comfort through premium CBD Pet Products. Hemp Bombs® pet CBD products are crafted using the same high standards as our human products for increased quality and safety. Hemp Bombs is dedicated to supporting your furry friend's overall wellness by offering a variety of pet-friendly CBD products that are crafted with the same high standards to support your pet's health, appearance and comfort. Shop our selection of Pet CBD Oils for dogs and cats, as well as CBD Dog Chews.
Hemp Bombs Pet CBD Oils are human-grade tinctures formulated with minimal ingredients. Available in two concentrations – 250mg and 1000mg – and two delicious flavors, our CBD Oils for pets appeal to animals of all breeds and sizes.
Hemp Bombs CBD Dog Chews are peanut butter-flavored, bite-sized chews formulated with your canine's health and wellness in mind. Each treat contains a pre-measured 15mg serving of CBD for a mess-free experience. Every bag contains eight treats for a total of 120mg of CBD per bag.
CBD Pet Products FAQ
What is CBD for pets?
CBD pet products are human-grade oils and treats intended for furry friends of all breeds and sizes. CBD for pets typically features savory flavors like chicken, beef and peanut butter to appeal to your four-legged companions. Each product has the potential to offer stress and anxiety relief, increased comfort and a general wellness boost.
Why use CBD for pets?
Your pets can experience discomfort and stress just like you, especially in situations like travel, separation, vet and groomer visits, parties and firework-filled nights. So, CBD for pets provides relief more naturally than typical pet medications for stress and anxiety.
How much CBD should I give my dog?
The CBD dosage for pets varies based on size, age and discomfort level, but the general serving recommendation is 2mg for every 10lbs for moderate irritations and stressful situations. However, you may slightly increase this dose based on the severity of your pet's problem.
View our CBD Oil Dosage for Dogs Calculator for a more specific serving size for your pet.
Are CBD Pet Products safe?
Yes, Hemp Bombs CBD pet products are safe for your pets. We go the extra mile to ensure that our products will only benefit your pets – not harm them. We use human-grade ingredients and produce these products in-house using current Good Manufacturing Practices for consistent, high-quality products every time.
Are CBD Pet Products legal?
Yes, our CBD Pet Products are legal to buy, use and sell throughout the United States. We conduct multistage lab testing to confirm our products contain less than 0.3% THC – the federal legal limit for Hemp-derived CBD products.
Where to buy CBD for pets near me?
Hemp Bombs CBD for pets is available in 25,000 stores across the U.S., including pet stores, feed stores and even convenience stores. However, the easiest way to purchase our CBD pet products is through our online store, where you'll find our complete range of products in all potencies and flavors.
The Many Benefits of CBD for Pets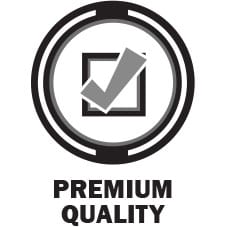 Our CBD is derived from premium Industrial Hemp, free of harmful contaminants to ensure the highest quality for your pets.
Pets can't resist the delectable flavors of our CBD Oils and CBD Dog Chews, including tasty Chicken, Beef and Peanut Butter selections.
All our CBD Pet Products feature moderate serving sizes and unique formulations that work with your pet's body to enhance the results.
We cater to breeds of all sizes and their various dosing needs with high-potency CBD Pet Oil in 250mg and 1000mg options.
A More Natural Solution for Your Pet's Health
We know that your furry friends can experience discomfort, just like you, so we aim to craft premium products that are both effective and safe. Fortunately, CBD is a natural compound derived from Industrial Hemp plants with few adverse side effects, making it the perfect addition to your dog's everyday wellness routine. CBD works with your pet's Endocannabinoid System (ECS), a network of receptors and compounds responsible for regulating pain sensation, immune response, sleep, mood, memory and more in mammals. By promoting the ECS's proper function, CBD may help your pet feel balanced and well throughout the day.
Just like with our CBD Gummies, CBD Oil and other high-quality human CBD products, we strive to make our CBD Pet Products appealing so that your furry friends will want to take them. The convenient dropper in our Pet CBD Oils allows you to easily measure your desired serving and dispense the product directly into your pet's mouth. CBD for pets can also be mixed into your dog's food or water or dispensed on to a dry treat. Our CBD Dog Chews are even easier to serve, as they contain a pre-measured dose of CBD. Plus, the soft texture is easier on pups with teeth sensitivities and older dogs who have a hard time chewing. Click here for more information and a CBD dosing chart for dogs.