When it comes to wellness, you deserve the best – and that is exactly what we offer. Crafting premium CBD products starts with cultivating the Hemp plant and doesn't end until you're completely satisfied with your order. Formulated from high-quality Industrial Hemp, manufactured in-house and tested at multiple stages, these products are created with care. Browse our extensive collection including CBD edibles, CBD topicals, CBD Vape Oil and more to experience positivity and comfort in every aspect of your life.
A fan favorite, our CBD Gummies provide a concentrated serving of premium Hemp Extract in every chewy bite. Offered in three blends: original, high potency and sleep to meet your wellness needs.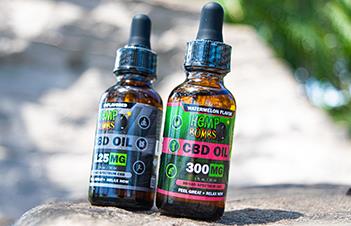 The freedom to customize your daily routine starts with CBD Oil. With five flavors and six concentrations, you have complete control over how you use this premium CBD product.
Personalize your vaping experience with over 15 delicious flavors. Vape tanks, disposable pens and unflavored additives - available in a range of potencies - your one-stop shop for your trusted CBD vaping needs.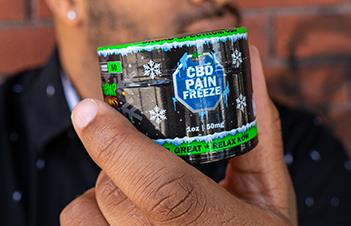 Experience targeted benefits from a wide range of handcrafted CBD Topicals. From the gym to post-party recovery, we've got you covered with Pain Freeze, hangover patches and more.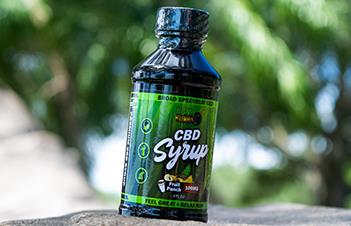 Indulge in a sweet treat while gaining an overall wellness boost each day. Choose from pre-measured edibles like gummies, capsules and lollipops, or customize your relaxation with our CBD Syrup.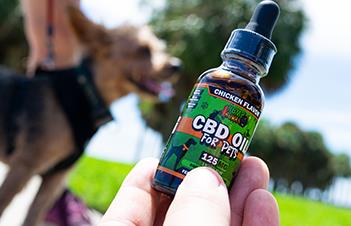 Support your best buddy with CBD products for their overall wellness. The meaty flavor of our crunchy dog biscuits and CBD Pet Oil are sure to please your furry friend while encouraging calmness from common stressors.
MOST POPULAR CBD PRODUCTS
Unsure where to start when it comes to choosing the right CBD product(s)? Here are some selections that our customers love and use daily to reach their wellness goals and achieve a positive well-being.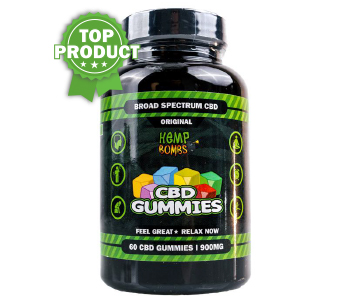 Stock up on CBD Gummies with our 60-count bottle. Each chewy gummy offers 15mg of premium CBD in a fun and tasty way. Take this product daily to promote total relaxation and overall wellness.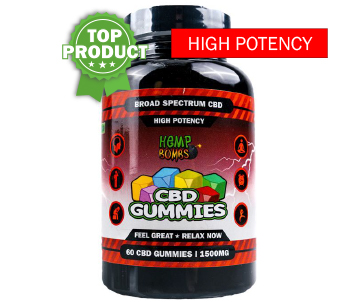 All the benefits of our traditional CBD Gummies but more powerful. With 25mg of CBD per gummy, this product provides a more concentrated serving for those who are used to CBD's effects or have a higher tolerance.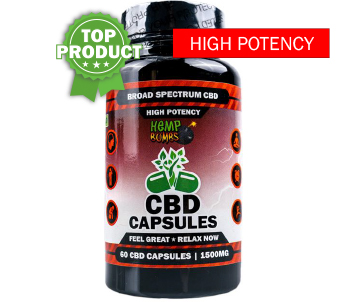 Our CBD Capsules contain 25mg of premium CBD to start each day with a burst of energy and focus. Enhanced with quality ingredients, this product delivers a sense of calmness and comfort to help you feel your best.
QUALITY INGREDIENTS, PREMIUM CBD
At Hemp Bombs, quality starts from the ground up. Our sustainably grown Industrial Hemp is cultivated on American farms in soil free of any harmful chemicals, pesticides or heavy metals. Our team of experts are involved in the extraction, manufacturing and packaging of products. We ensure quality CBD products from the time they begin on our factory floor, all the way until they reach your front door.
HIGHEST QUALITY INGREDIENTS
Hemp Bombs' products start with premium CBD. All our raw CBD comes with a certificate of analysis, which we make publicly accessible on our site. If the test results of our cannabinoids do not meet our quality standards, we will not use the batch. Our team of research and development experts hand-select the other natural and high-quality ingredients in our products such as L-Theanine, Grapeseed Oil and White Willow Bark to enhance CBD's potential benefits.
• HAND SELECT INGREDIENTS • PREMIUM SOURCED HEMP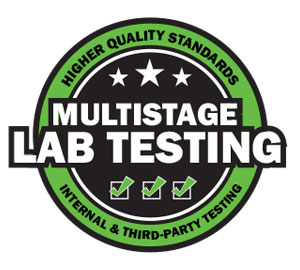 MULTISTAGE PRODUCT LAB TESTING
To guarantee the integrity, potency and safety of our CBD products, we uphold consistent quality control standards and safe manufacturing processes (cGMPs). Production is completed in our FDA complaint facility and each product is inspected at multiple checkpoints. Once our CBD products meet in-house standards, each batch is tested by an independent third-party lab to confirm its quality and efficacy. You can access our lab reports here.
• INTERNAL PRODUCT TESTING • THIRD PARTY LAB TESTING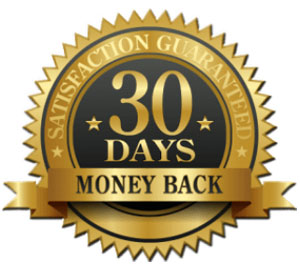 CBD PRODUCT GUARANTEE
Hemp Bombs maintains the utmost confidence in the superiority of our inventory line. We go the extra mile to provide premium CBD products that we hope help promote your natural health and wellness. If you are dissatisfied with the product you received, we offer a 30-day money back guarantee for purchases from our online store. Contact our knowledgeable customer service team and they will be more than willing to recommend another product or help you complete your return.
• PRODUCT TRANSPARENCY WITH QR CODES ON EVERY PRODUCT
I've been using the hemp bomb dissolvable capsules for a while now. Definitely better than taking Advil PM or any of that nonorganic stuff.
- Nickolas W.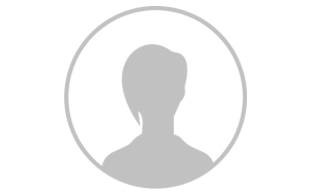 Few months ago, someone had told me, try CBD. I have an advanced case of fibromyalgia, so I ran across the capsules. Started them and oh my goodness! I am not 100% but I can function and be able to work with less pain! Thank you, Hemp Bombs, for helping to change my life!
- Lisa P.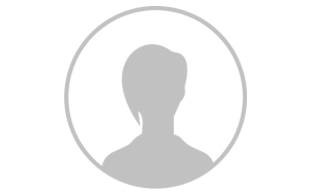 I love the CBD gummies. I have found that they are the only gummies that really work for me to sleep. They have melatonin which means I'm asleep within 15 minutes after taking them and I feel so refreshed in the morning. Highly recommend them!
- Gwen W.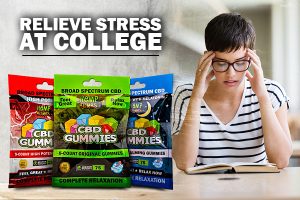 If you're a college student looking to manage the stress of expanding responsibilities, you may be wondering if stress gummies can help – and you're not alone in this quest. …
Read more