The future of beard grooming is here. Our new, handcrafted CBD Beard Oil features the wellness benefits of CBD while helping you achieve a clean, groomed appearance. The natural anti-inflammatory and soothing properties of CBD can eliminate the redness and itching you may experience with your regular beard maintenance. CBD oil also has the potential to encourage blood flow to your hair follicles to help you grow your beard to the length of your liking. Our CBD Beard Oil features a potent 25mg dose of certified pure CBD for maximum results and nourishment. The natural oils in our luxurious CBD Beard Oil hydrate and moisturize your facial hair for a maintained and controlled look. We formulated our CBD Beard Oil with bourbon sandalwood oil for a fresh finish with a masculine, poised scent. Discover how CBD oil can help your beard look and feel its best.
Hemp Bombs CBD Beard Oil contains various all-natural oils that are suited for maintaining your beard. Our Beard Oil is a rich blend of pure CBD Oil, jojoba oil, sweet almond oil, vitamin E oil, and argan oil that provides your beard with a unique finish. Complete with the fresh scent of bourbon sandalwood oil, your beard will smell and look better than ever.
Both Hemp Bombs CBD Beard Balm and CBD Beard Oil were explicitly designed to enhance your beard's sensation. We use premium ingredients to help reduce your beards inflammation, redness, and itchiness. Say goodbye to days of irritation and hello to a world of silky-smooth beard control with our certified pure CBD beard products.
Using the wrong beard product can damage your beard's hair follicles and reduce its growth. Hemp Bombs CBD Beard products include active ingredients that can encourage hair growth. CBD Oil contains lipids and antioxidants that can reinforce weak strains of hair. Our premium CBD beard products allow you to grow out the luscious beard of your dreams.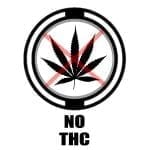 Our CBD Beard Oil and Beard Balm contain CBD extracted from Industrial Hemp. Hemp Bombs' Hemp is grown in soil devoid of any harmful chemicals, metals, or pesticides. All of Hemp Bombs CBD products, including our Beard Oil and Beard Balm, are isolated during the CO2 extraction process. Isolate CBD products contain zero traces of THC and will not cause you to fail a drug test.
Why Should I Choose Hemp Bombs Premium CBD Beard Care?
&nbsp
Besides the benefits of our CBD Beard Care products, Hemp Bombs prides ourselves on being a valuable and reliable CBD brand. From the time we source our premium-grade Industrial Hemp to the time your order reaches your door, we maintain the highest quality control over all our processes. We are very selective in the Industrial Hemp we use, and that is why we choose highly qualified American farmers who only use sustainable methods. Hemp Bombs Hemp is grown in soil free of any harmful chemicals, pesticides, or heavy metals. We like to ensure you that you are receiving a product that is beneficial to your health.
To extract our CBD, we use the CO2 Extraction Process, which is widely regarded as the purest, cleanest, and most environmentally friendly process currently known. The CO2 Extraction Process allows us to isolate our CBD, eliminating all traces of THC. All of our products are also third-party lab tested to certify their purity and quality. Hemp Bombs CBD Beard products will not promote any psychoactive effects. Instead, they will encourage a soothing and nourishing feeling to your face. When formulating our CBD Beard Care, your beard's health is our primary concern. Through all of our detailed processes, we can provide you with premium CBD Beard Care products that you can use daily to benefit your luscious looking beard.